To track an order, you must be logged in. Click on the My Account link in the top right of the screen to access your account area.

Click on Order History in the left column. Your order history will open to the invoice tab where you can view orders that have already shipped.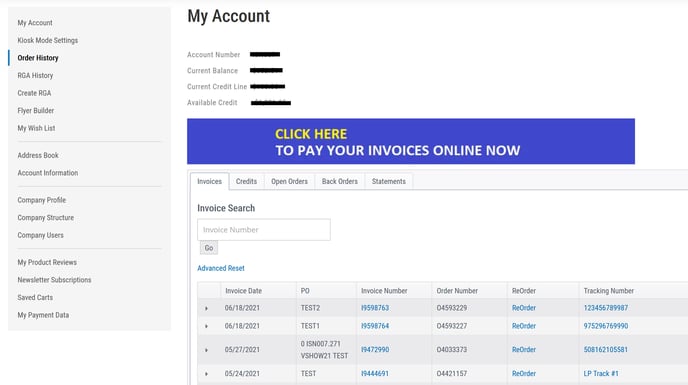 You can search for orders by invoice number using the search field, or you can click the Advanced link to search by order number or date range.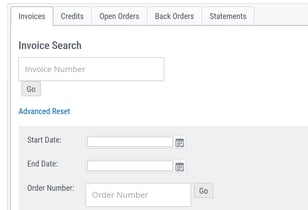 Once you find the order you need, click on the hyperlinked tracking number. This will open the a new tab in your browser with your tracking information.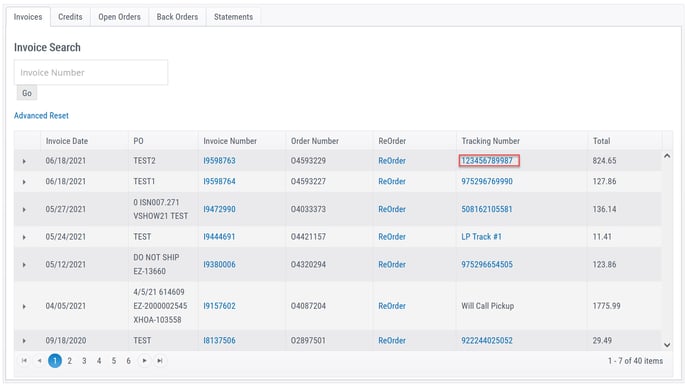 If you don't see an order under Invoices, it may not have shipped yet. Check the Open Orders tab to see orders that have not yet shipped.